I'm looking for some help testing out a new tool for conducting giveaways on blogs, and I've enlisted the assistance of Emperor Palpatine himself in order to get it done.
To one lucky tester, I'll give away this Emperor Palpatine action figure, still in unopened package (though the box is no longer "mint"), complete with Firing Force Lightning. It's the perfect gift for a Star Wars nerd, a child of the appropriate age, or anyone who attacks their career duties with that particular cackling zeal.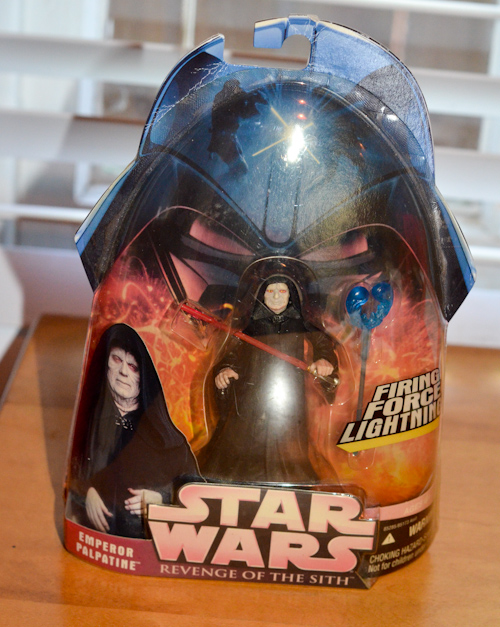 All you have to do to become eligible is follow the instructions below:

Rafflecopter will be updating their widget soon, and if this test is successful I'll run another giveaway when they release their new code.
*Note: If you don't see the entry mechanisms, you may be in an environment that doesn't support JavaScript. Visit the page directly via a standard web browser if you are having problems seeing it.