Via @johnmorton, a fun and interesting infographic at NYT to play around with about how Americans spent their day in 2008, according to the American Time Use Survey. Cropped screenshot below: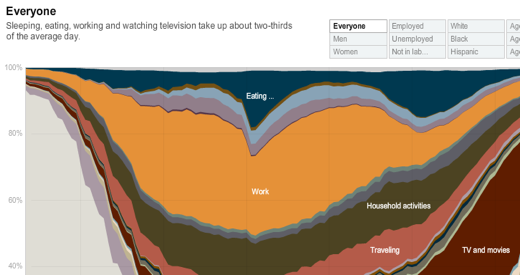 A couple of interesting things I noted as I flipped between highlighted slices of the graph:
People without kids work less and watch more tv and movies than people with kids.


Degrees or no degrees, everyone seems to sleep roughly the same amount of hours.


On average (across employed and unemployed), people spend 3 hours and 25 minutes on "work". Slackers.